13 Days Kenya and Tanzania Budget Safari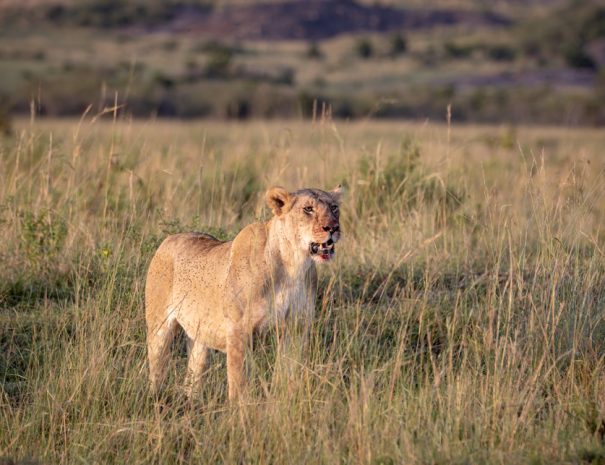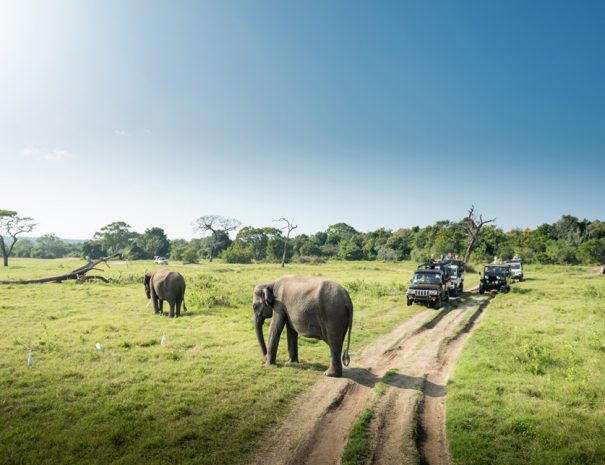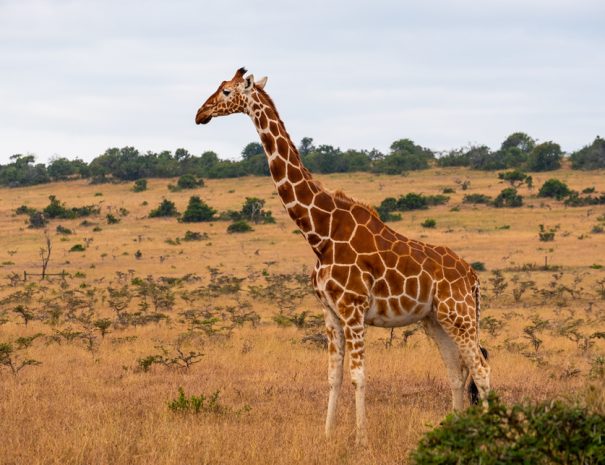 Kenya and Northern Tanzania are considered the haven of wildlife safari in the world. Experience these region with our 13 days safari.
Day 1. Pick up from the airport to Samburu
Today you will be picked up from the airport by one of our safari representatives, who will give you a short introduction and briefing on your upcoming safari. After your safari briefing, you will head north through an agricultural region that is rich in coffee, wheat, and various other crops. You will cross the equator at Nanyuki and continue north before descending from the cool highlands into the wildlife-rich savanna woodlands. Arrive at Samburu National Reserve in time for lunch and an afternoon game drive. The Samburu is one of the lesser-known Kenyan national parks but is nevertheless teeming with wildlife. Situated alongside the Ewaso Nyiro River, there is plenty here to attract animals from the surrounding savanna plains. The reserve is home to an abundance of rare northern species such as the Grevy's zebra, Somali ostrich, reticulated giraffe, gerenuk, and the beisa oryx (also referred to as the "Samburu Special Five"). Meal Plan: Full Board Accommodation: Umoja Camp Samburu
Enjoy an early morning game drive in Samburu. The morning is the most ideal time for game viewing, and your guide will make certain to search for the elusive leopards and lions along the way. Return to your lodge for breakfast and then spend the remainder of the day at your leisure. In the evening, you will go to the reteti elephant sanctuary. Alternatively, you can depart after breakfast with a picnic lunch and visit the reteti sanctuary in the afternoon, returning to the camp later afternoon. You will encounter and learn more about the wildlife species roaming this reserve. On a typical game drive, you are bound to come across Leopards, Elephants, Lions, and Giraffe, among other wild species. After your evening game drive, you will return to your lodge for evening rest and dinner. Meal Plan: Full Board Accommodation: Umoja Camp Samburu Reteti elephant sanctuary at an extra fee.
Day 3: Samburu - Lake Naivasha
After breakfast, you will depart from Samburu early morning and trace your way along the fringes of the Aberdare Ranges towards the Rift Valley. You will drive into the rift valley arriving on the shores of Lake Naivasha in time for lunch. The Lake Naivasha ecosystem is comprised of the saltwater lake, savannah Grassland and acacia trees. The lake supports a wide variety of water birds and different species of mammals including the giraffe, hippo, antelopes and others. You will enjoy a cying at Hells gate National park before returning to your lodge for dinner and your overnight stay. Meal Plan: Full Board Accommodation: camp carnelley's'.
Day 4: Lake Naivasha – Lake Nakuru
After breakfast, you will depart Naivasha to Lake Nakuru National park. Arrive in good time for lunch and afternoon rest. Later depart for an afternoon game drive from 3pm returning back to the hotel by 6 pm. Lake Nakuru National park is famous for the pink flamingos and huge population of both white and black rhinos. Dinner and overnight at Buhari zenoni resort.
Day 5: Lake Nakuru- Masai Mara
After an early breakfast, you will depart for Masai Mara National Reserve. You will drive into Masai land, tracing the Rift Valley escarpment and wild open plains before stopping at the Masai town of Narok. From here you will make your way into the park, arriving in time for lunch and an afternoon game drive. This is one of Kenya's most visited reserves due to its extraordinary wildlife density, including the "big five" and many other varieties of plains game. The Mara River cuts through the Mara and Serengeti ecosystems, giving life to both reserves before finally pouring out into Lake Victoria. Impressive and most notable are the wildebeest, zebra, and gazelle that, migrate by instinct from the Serengeti in Tanzania to the Masai Mara in Kenya. This journey is with obstacles, which makes it even more magnificent. Meal Plan: Full Board Accommodation: Lenchada camp
Today you will be treated to a full day game drive within this expansive Reserve teeming with wildlife. The area we will visit today is one of the richest predator areas of the Mara and will be our focus. You can also expect to see lots of elephants, hippos, Masai giraffe, common zebra, wildebeest, impala, Thompson's and Grant's gazelles, topi, black-backed jackal, spotted hyena and more. You will be treated to a bush picnic lunch and then return to the camp (continuing your game drive en route). Meal Plan: Full Board Accommodation: Lenchada Camp.
DAY 7: Masai Mara - Serengeti
06:00AM Breakfast 07:00AM Depart for Isebania border driving for around max 4 hrs. reach the border clear with immigration and transfer to a Tanzanian 4 x4 Landcruiser and Transfer to Central Serengeti Accommodation: Tumbili Campsite, Full Board.
DAY 8 & 9: Full day in the Serengeti NP.
Start early in the morning, for the sunrise game drive in Serengeti, enjoy Lunch then continue with the game drive until late in the afternoon drive back to the lodge for dinner and overnight. Accommodation: Tumbili Campsite, Full Board
DAY 10: Serengeti NP to Tarangire NP.
After breakfast depart from Serengeti and drive to Tarangire and check in for lunch. Afternoon game drives at Tarangire national park. Accommodation: Tarangire Public Campite, Full Board
Day 11: Tarangire - Namanga
Wake up early in the morning then after breakfast starts driving to Arusha/Moshi with game drives en-route. You will be dropped back at the Namanga border where you will continue for your safari to Amboseli in Kenya. Dinner and overnight at AA Lodge Amboseli.
Day 12: Full-day Amboseli
This being a full day at the park, it will be a busy day. There will be an early morning game drive between 06h00 and 09h00 to catch up with the African sunrise. This will always be the most rewarding game drive time, since you will find that the majority of the animals are very active and look for food for the day in the open savannah grassland. Return to your lodge/camp and have a quick breakfast. Later, have a full-day game drive with a packed picnic lunch. Return for dinner and overnight at your camp.AA LODGE AMBOSELI
Day 13: Amboseli – Emali Train Station.
Early morning breakfast. After breakfast, check out and bid the camp goodbye and you will be transferred to Emali train station arriving at around 8:45 for your 9: 36 am train departure to Mombasa.
Accommodation as per the above-mentioned camps.
Transport with a luxury pop-up roof tour van in Kenya and 4 x4 Landcruiser in Tanzania.
All park entrance fees.
Unlimited game drives.
Airport start day pick up
Hotel pick up on the safari start day
Drop off at our destination in Emali.
Boat trip Naivaisha
Cycle in Hells gate
Cancellation possible
100% full refund
Flying doctors
Bottled water
Professional guide/driver English speaking
Tips and gratitude
Extras at the hotel