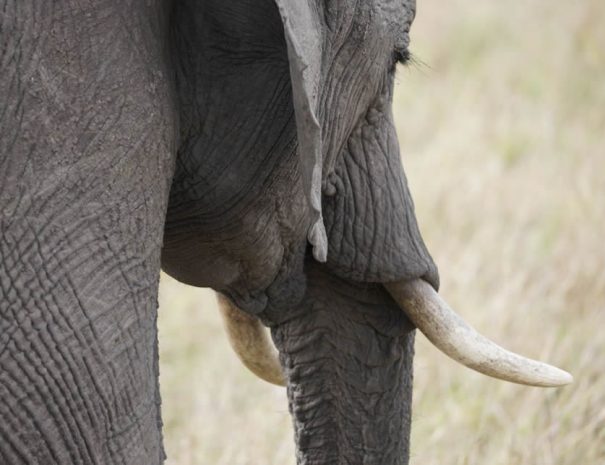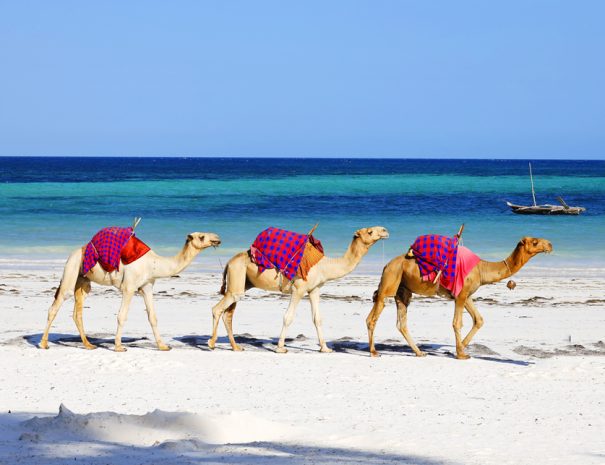 You will be picked from the airport, and transferred to the hotel for check-in and a relaxed afternoon lunch will be taken in Chabad in Nairobi town dinner and overnight at the apartment near the Chabad.
Day 2: Nairobi – Masai Mara
You will depart after breakfast for Masai mara arriving in time for lunch afterwards head for an afternoon game drive. This is one of Kenya's most visited reserves due to its extraordinary wildlife density, including the "big five" and many other varieties of plains game. The Mara River cuts through the Mara and Serengeti ecosystems, giving life to both reserves before finally pouring out into Lake Victoria. Impressive and most notable are the wildebeest,, zebra and gazelle that migrate by instinct from the Serengeti in Tanzania to the Masai Mara in Kenya. This journey is coupled by numerous obstacles, which makes it even more magnificent. Meal Plan: Full Board
Day 3: Full day at Masai mara
Today you will be treated to a full day game drive within this expansive Reserve teeming with wildlife. The area we will visit today is one of the richest predator areas of the Mara and will be our focus. You can also expect to see lots of elephants, hippos, Masai giraffe, common zebra, wildebeest, impala, Thompson's and Grant's gazelles, topi, black-backed jackal, spotted hyena, and more. You will be treated to a bush picnic lunch and then return to the camp (continuing your game drive en-route). Meal Plan: Full Board Accommodation
Day 4: Masai Mara – L. Naivasha
After breakfast, you will drive into the rift valley arriving on the shores of Lake Naivasha in time for lunch. The Lake Naivasha ecosystem is comprised of the saltwater lake, savannah grassland and acacia forest. The lake supports a wide variety of water birds and different species of mammals including the giraffe, hippo, antelopes, and others. You will enjoy cycling at Hells gate National park before returning to your lodge for dinner and your overnight stay. Meal Plan: Full Board Accommodation
Day 5: Hell's Gate National Park
After Breakfast, depart for Hells gate national park, where you will enjoy activities of cycling in the wild with the presence of wild animals like Zebras, giraffes, Antelopes, and buffalos. Your will later return to the hotel for lunch and, in the afternoon, depart to the crescent island for a nature walk and a relaxing boat ride on Lake Naivasha. Dinner and overnight at your hotel. Meal Plan: Full Board Accommodation:
Day 6: Naivasha – Amboseli
After breakfast you will depart for Amboseli national park arriving in time for lunch and an afternoon game drive which will take place around 16h00 to 18h30. At this time, you will get the final catch of animals while they are out of their hides to hunt for their last meal of the day. You will find the reptiles bathing in the sun, while the other animals that graze will be assembling for resting, Amboseli is the second most popular national park in Kenya for being the best place in the world to get close to free- ranging elephants and having the best view of Mount Kilimanjaro which is the highest free-standing mountain in the world. Other attractions in the park include opportunities to meet Masai and visit Masai village and offers some the best opportunities to see African wildlife. The Park is a home to the largest African bush elephant, cape buffalos, impala, lion, cheetah, spotted hyena, Masai giraffe, grants zebra and blue wildebeest. It hosts a large and small birds occur too. Meal Plan: Full Board Accommodation:
Day 7: Amboseli National Park
This being a full day at the park, there will be an early morning game drive between 06h00 and 09h00 to catch up with the African sunrise. This will always be the most rewarding game drive time, since you will find that the majority of the animals are very active and look for food for the day in the open savannah grassland. Return to your lodge/camp and have a quick breakfast. Later, have a full-day game drive with a packed picnic lunch. Return for dinner and overnight at your camp.
Day 8: Amboseli National Park – Taita Hill sanctuary
You will depart for Taita hills wildlife sanctuary after breakfast and an en-route morning game drive, arrive in time for lunch and an afternoon game drive. Game drives around the sanctuary provide an ideal opportunity to view and photograph the diverse wildlife within the Sanctuary. The waterholes below provide a wonderful opportunity to view animals in close proximity to their natural habitat. The lobby and terrace bar offers excellent views and photographic opportunities, while an underground tunnel and bunker with ground-level windows provide unbelievably close yet safe access to various animals as they drink.
Day 9: Taita Hill Sanctuary
Salt Lick Safari Lodge is a luxurious safari escape set in the heart of the Taita Hills Wildlife Sanctuary overlooking a waterhole and the vast Tsavo plains. Salt Lick Safari Lodge's charm is evident from the outset. Here you will savor uncompromising high standards of service, efficiency and personalized attention. The neighboring Taita Hills Safari Resort & Spa has a museum that displays some of the World War 1 memorabilia as part of the rich history of Taita Taveta County
Day 10: Taita Hill Sanctuary – Diani
Go for an early morning game drive where you'll have a 90% chance of encountering the Big Five, since this is the time that the cats enjoy hunting and herbivores find it great for grazing. Later, get back to your hotel for breakfast, check out then depart for Diani. Here, you will have your lunch and a relaxed afternoon, later have dinner and spend the night.
Diani Beach is generally known for its coral reefs, black and white colobus monkeys, and for the closely located Shimba Hills National Reserve. It is a wildlife reserve that looks out over the Indian Ocean. The Mwalunganje Elephants Sanctuary is a conservation area for elephants located in the north of Shimba Hills National Reserve. Diani is also a popular kitesurfing, jet skiing and snorkeling location.
After breakfast, head for Ukunda airstrip fly to Nairobi Wilson airport afterwards transfer to your hotel have a relaxed afternoon at the hotel. Lunch will take place in the Chabad in the city dinner and overnight at the Apartment.
After breakfast, you will get a transfer to the airport for you flight back home.
Low Season

3rd Jan – 30th Jun

High Season

1st July- 22nd Dec
12 nights accommodation according to meal plan
9 days of transport with a tour van
Unlimited game drives
Drinking water throughout the safari
Services of a professional tour guide
Park fees
Tips and gratitude's
Extras at the hotel
Any activity fees in Diani