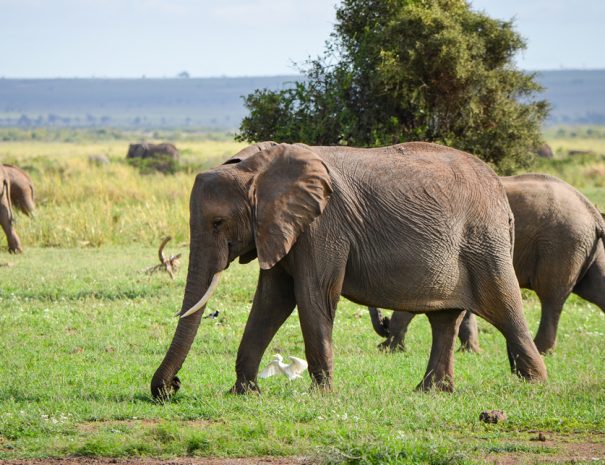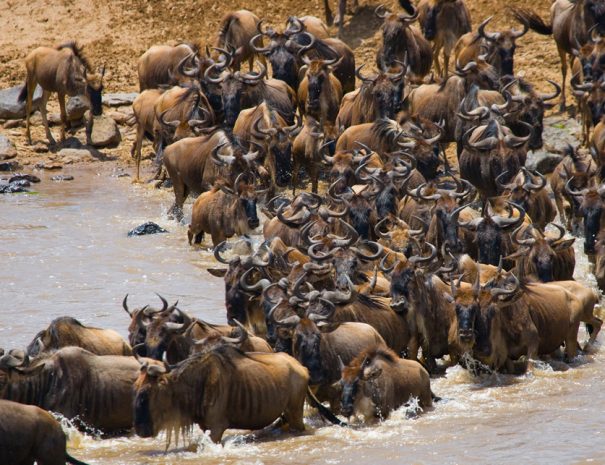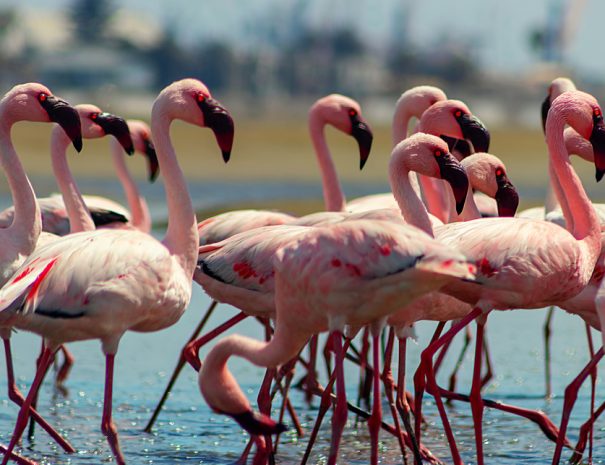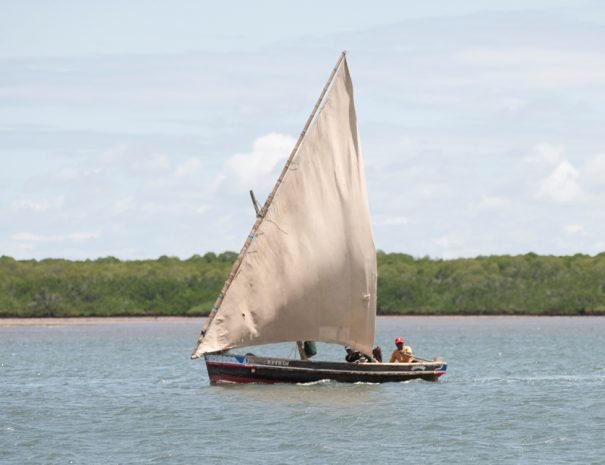 Day 1: Nairobi - Masai Mara
You will be picked at the airport then drive into Masai land, tracing the Rift Valley escarpment and wild open plains before stopping at the Masai town of Narok. From here you will make your way into the park, arriving in time for lunch and an afternoon game drive. This is one of Kenya's most visited reserves due to its extraordinary wildlife density, including the "big five" and many other varieties of plains game. The Mara River cuts through the Mara and Serengeti ecosystems, giving life to both reserves before finally pouring out into Lake Victoria. Impressive and most notable are the wildebeest, zebra and gazelle that migrate by instinct from the Serengeti in Tanzania to the Masai Mara in Kenya. This journey is coupled by numerous obstacles, which makes it even more magnificent.
Meal Plan: Full Board
Today you will be treated to a full day game drive within this expansive Reserve teeming with wildlife. The area we will visit today is one of the richest predator areas of the Mara and will be our focus. You can also expect to see lots of elephants, hippos, Masai giraffe, common zebra, wildebeest, impala, Thompson's and Grant's gazelles, topi, black-backed jackal, spotted hyena, and more. You will be treated to a bush picnic lunch and then return to the camp (continuing your game drive en-route).
Meal Plan: Full Board Accommodation: Enkorok mara camp
Day 3: Masai Mara – L. Nakuru
After breakfast, You will drive into the rift valley for lake Nakuru national park, arrive in time for lunch and have an afternoon game drive. Dinner and spend the night. Nakuru meaning "dust or dusty place". One of the floors of the great rift valley surrounded by wooded and bushy grassland, is where the Park lies. This beautiful haven is ideal for bird watching, picnic, hiking, and game drives. The place is attractive due to its numerous flocks of flamingoes, that are hosted by the algae that spreads in the lake this supporting the nesting grounds of the birds, there are also birds like the pelicans, avocets, ducks a total of 400 species of birds recorded in the park. Apart from the birds it's a home to rhinos, lions, cape buffalos, zebras, waterbucks, African wild dogs and lions. Etc. other attractions include the hills, Makalia waterfall and unique vegetation.
Day 4: Nakuru – Amboseli National Park
After breakfast head south for Amboseli national park with an eroute morning game drive, arriving in time for lunch. We will head out for an afternoon game drive, which will take place between 16h00 and 18h30. On this game drive, you will get the final catch of animals while they are out of their hides to hunt for their last meal of the day. You will find the reptiles bathing in the sun, while the other animals that graze will be assembling for resting. You will have dinner and spend the night at the camp.
Day 5: Amboseli National Reserve
This being a full day at the park, it will be a busy day. There will be an early morning game drive between 06h00 and 09h00 to catch up with the African sunrise. This being the most rewarding game drive time, since majority of the animals are very active and look for food for the day in the open savannah grassland. Return to your lodge/camp and have a quick breakfast. Later, have a full-day game drive with a packed picnic lunch. Return for dinner and overnight at your camp.
After breakfast, you will be driven to Nairobi Wilson airport for a flight to Lamu. Arrive in time for lunch a relaxed afternoon dinner and overnight at a hotel.
Spend the next 3 nights in Lamu at leisure, you can decide to spend some days in the Spa or engage in water activities while taking evening walks along the white sandy beach of Lamu.
After breakfast, head for lamu airstrip fly to Nairobi Wilson airport afterwards transfer to Jomo Kenyatta International Airport board.