6 Days Masai Mara, Lake Nakuru and Amboseli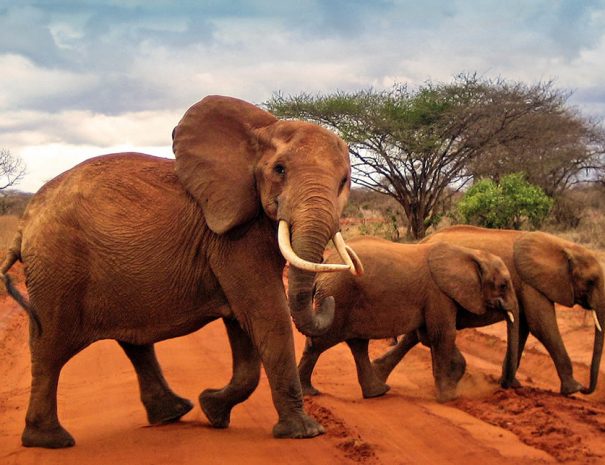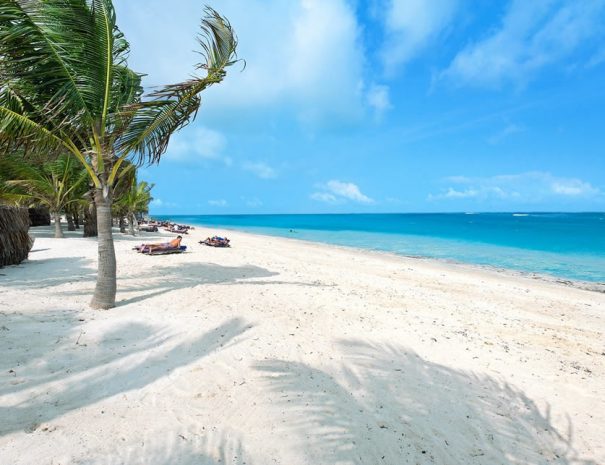 Day 1 Arrive Nairobi - Masai Mara
You will be met by our representative at the airport, small briefing and Depart for Maasai Mara Short Break along the way. Lunch at Lenchada Budget Camp, Late afternoon game drive and back to the hotel.
The Maasai Mara National Reserve, It is a large game reserve in Narok County, Kenya, borders with the expansive Serengeti National Park in Mara Region, Tanzania. It is named in honor of the Maasai people (the ancestral inhabitants of the area) and their description of the area when looked at from afar: "Mara," which is Maa (Maasai language) stands for "spotted," an apt description for the circles of trees, scrub, savanna, and cloud shadows that mark the area. It is globally famous for its exceptional population of lions, leopards and cheetahs, and the annual migration of zebra, Thomson's gazelle, and wildebeest to and from the Serengeti every year from July to October, known as the Great Migration which is also the 7th World Wonder
DAY 2 Full Day Masai Mara
A full day is spent at the Masai Mara game reserve. Driving across the plains in search of the big cats (black manned lions, Cheetahs and leopards with picnic lunch served at the Mara River site. Vast herds of wildebeest and zebra wander across the Mara grasslands in huge numbers during this period of the annual migrations take place, when millions of wildebeest, zebra, and gazelle traverse the Mara plains landscape to feed on the rich new grass from the Serengeti. You also have a chance to see other plain game like the Topi, hearbeast, Eland.
Dinner and overnight at the Lodge/Camp
Day 3: Masai Mara - L. Nakuru
06:30AM Breakfast
08:00AM Leave Masai Mara for Lake Nakuru National Park.
Lake Nakuru National Park
It is best known for its thousands, sometimes millions of flamingos nesting along the shores. The surface of the shallow lake is often hardly recognizable due to the continually shifting mass of pink. The number of flamingos on the lake varies with water and food conditions and the best vantage point is from Baboon Cliff. Also of interest is an area of 188 km (116 mi) around the lake fenced off as a sanctuary to protect giraffes as well as both black and white rhinos. The park has recently been enlarged partly to provide the sanctuary for the black rhinos. This undertaking has necessitated a fence – to keep out poachers rather than to restrict the movement of wildlife. Arrive at the Ziwa Bush Lodge for lunch later depart for an afternoon Game Drive.
Day 4: L. Nakuru to Amboseli
Early morning breakfast game en-route and leave Lake Nakuru for Amboseli National Park to arrive with a short game drive in time for lunch, check in at AA lodge have lunch and rest. Afternoon game drive at the park which is famous for its scenery with a backdrop of snowcapped Mount Kilimanjaro, which dominates the landscape, and open plains.
Dinner and overnight at your Zebra plains Camp Amboseli.
06:30AM Breakfast
08:00AM Morning Game Drive.
Back to hotel for Lunch. Late Afternoon Game Drive and Overnight at the Camp. Amboseli offers some of the best opportunities to see African wildlife because the vegetation is sparse due to the long, dry months. It is also home to many species, including African bush elephants, Cape buffaloes, impala, East African lions, cheetahs, spotted hyenas, Masai giraffes, Grant's zebras, and blue wildebeest among other African animals.
Day 6: Amboseli to Nairobi
Early morning breakfast game en-route drive out Amboseli and head to Nairobi you arriving around lunch time we drop you to your hotel or Airport.
Day 7 – Full Day North Coast
Breakfast, check out then drop off at the airport.