When it comes to extraordinary getaways, few places can rival the allure of Laikipia. Laikipia, a mesmerizing region in Kenya, offers an unparalleled getaway experience that combines breathtaking landscapes, diverse wildlife, and luxurious accommodations. In this article, we present to you the 7 remarkable Laikipia Lodges and Camps that will ignite your wanderlust and leave you yearning for a Kenyan escape like never before.
Nestled within this natural paradise are seven exceptional lodges and camps that beckon the discerning traveler. From Ol Pejeta Bush Camp's wildlife encounters to Sabuk Lodge's remote charm, these accommodations promise an adventure of a lifetime.
1.    Ol Pejeta Bush Camp, Asilia Africa
Nestled in the heart of the awe-inspiring Ol Pejeta Conservancy, Ol Pejeta Bush Camp, operated by Asilia Africa, offers an unparalleled experience for nature enthusiasts and wildlife lovers. The conservancy itself is a haven for diverse wildlife, boasting an impressive range of species, including the Big Five.
Ol Pejeta Bush Camp stands out as an oasis of luxury amidst the untamed wilderness. It offers a unique and intimate setting, allowing guests to immerse themselves in the pristine natural surroundings. Accommodation options at Ol Pejeta Bush Camp are designed with comfort and elegance in mind. Guests can choose from spacious canvas tents that exude a rustic charm while still offering modern amenities. The camp ensures privacy and exclusivity with its limited number of tents, allowing visitors to truly disconnect from the outside world and connect with nature.
One of the most remarkable aspects of staying at Ol Pejeta Bush Camp is the incredible wildlife experiences it offers. The conservancy is home to a vast array of wildlife, including endangered species such as black and white rhinos. Guests can embark on guided game drives, led by knowledgeable and experienced guides who bring the bush to life.
2.    Solio Lodge
Nestled within the renowned Solio Ranch, Solio Lodge presents an extraordinary fusion of luxury and conservation. Discover the ranch's pristine landscapes and rich biodiversity while enjoying the comforts of elegantly designed accommodations. The accommodations at Solio Lodge are nothing short of exceptional. Guests are treated to spacious and beautifully appointed cottages, each exuding elegance and tranquility.
Each room provides panoramic views and a tranquil atmosphere, allowing you to immerse yourself in the natural beauty that surrounds you. One of the highlights of staying at Solio Lodge is the opportunity to witness remarkable wildlife encounters and embark on thrilling game drives. The ranch is home to a rich diversity of wildlife, including both black and white rhinos, zebras, giraffes, and an abundance of bird species. Expert guides lead guests on game drives, sharing their extensive knowledge of the animals and the ecosystem. Solio Lodge is the epitome of responsible luxury in Laikipia.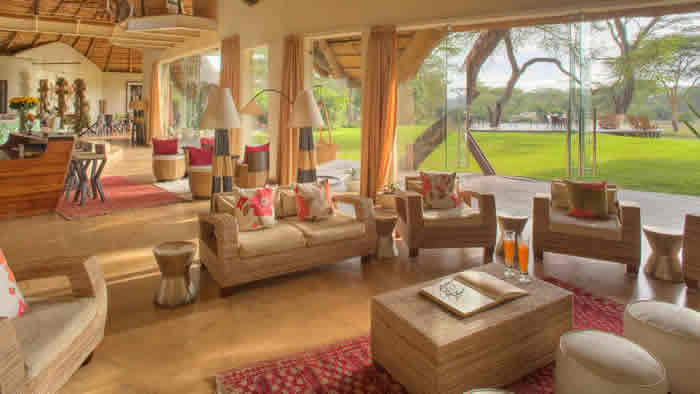 3.    Kicheche Laikipia Camp
Kicheche Laikipia Camp offers a remarkable opportunity to explore the captivating Ol Pejeta and Ol Donyo Lemboro Conservancies, two iconic wildlife reserves in the heart of Laikipia, Kenya. These conservancies are known for their rich biodiversity and commitment to conservation.
At Kicheche Laikipia Camp, a strong emphasis is placed on sustainability and eco-friendly practices. The camp is designed to minimize its impact on the environment, ensuring that guests can indulge in luxury while preserving the natural beauty that surrounds them. From renewable energy sources to responsible waste management, Kicheche Laikipia Camp sets an example for eco-conscious hospitality.
The camp's tented accommodations blend seamlessly with the environment, providing an authentic and immersive experience. The spacious tents are elegantly furnished and offer modern amenities, including en-suite bathrooms and comfortable beds.
Guided game drives are a highlight of any stay at Kicheche Laikipia Camp. Led by expert guides, these drives offer an opportunity to spot iconic African wildlife, including elephants, lions, leopards, and a plethora of bird species. The guides' extensive knowledge and expertise ensure an immersive and educational safari experience.
4.    Sosian Lodge
Step into a bygone era at Sosian Lodge, nestled within the Sosian Conservancy. Immerse yourself in the lodge's historical charm, showcasing colonial architecture and elegant interiors. Choose from rustic cottages or luxurious tents, each exuding a sense of tranquility and exclusivity. Set out on horseback safaris, birdwatching adventures, or cultural tours. Interact with local communities, gaining insight into their traditions and way of life. Sosian Lodge offers a unique blend of wildlife, history, and cultural immersion.
5.    Borana Lodge
Experience the magic of the Borana Conservancy at Borana Lodge, a sanctuary for wildlife and a model of sustainable tourism. Indulge in luxurious accommodations, featuring breathtaking views of the surrounding landscapes. Embark on thrilling game drives and wildlife tracking, encountering elephants, lions, and giraffes up close. Immerse yourself in conservation efforts, such as monitoring endangered species or participating in community initiatives. Borana Lodge seamlessly merges luxury with conservation, making it a haven for responsible travelers.
6.    Elewana Loisaba Lodo Springs
Nestled within the pristine Loisaba Conservancy, Elewana Loisaba Lodo Springs invites you to indulge in ultimate luxury and exclusivity. Revel in the lodge's exquisite architectural design, blending seamlessly with the natural surroundings. Luxurious tents offer privacy and serenity, allowing you to unwind and rejuvenate in style. Explore the vast landscapes on camel safaris, venture on exhilarating night game drives, or simply bask in the tranquility of the African wilderness. Elewana Loisaba Lodo Springs is an oasis of elegance and adventure, providing an unforgettable escape from the ordinary.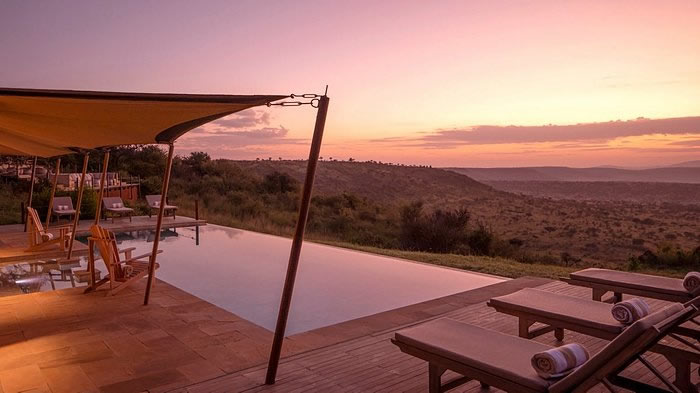 7.    Sabuk Lodge
For those seeking a remote and off-the-beaten-path experience, Sabuk Lodge is an idyllic choice. Situated along the Ewaso Nyiro River, this lodge offers a unique blend of wilderness and cultural immersion. Marvel at the stunning views from the lodge's charming accommodations, designed to harmonize with the natural surroundings. Engage in walking safaris, where you can explore the diverse flora and fauna up close. Interact with local communities and learn about their traditions, crafts, and way of life. Sabuk Lodge promises an intimate and authentic African experience that will leave a lasting impression.
Conclusion
Laikipia's allure lies in its remarkable lodges and camps that seamlessly blend luxury, conservation, and authentic experiences. From Ol Pejeta Bush Camp's wildlife encounters to Sabuk Lodge's remote charm, each destination offers a unique and captivating experience. Immerse yourself in the untamed wilderness, witness extraordinary wildlife, engage with local communities, and contribute to conservation efforts.
These seven Laikipia lodges and camps promise an unforgettable Kenyan getaway that will leave you yearning for more. Whether you seek luxury, adventure, or cultural immersion, Laikipia has it all. Let the untouched beauty of this region, coupled with the warm hospitality of these lodges and camps, awaken your wanderlust.