A photography safari is an extraordinary experience that allows photographers to capture the raw beauty of wildlife, landscapes, and cultures in their natural habitat. Choosing the right destination for a photography safari is crucial to ensure remarkable and captivating shots. Among the plethora of options available, Kenya stands out as a prime photography safari destination. With its diverse ecosystems, abundant wildlife, and stunning landscapes, Kenya offers photographers an unparalleled opportunity to capture awe-inspiring moments. In this article, we will explore the best 7 destinations for a photography safari in Kenya, each offering unique photographic opportunities and experiences.
I. Masai Mara National Reserve
Located in southwestern Kenya, the Masai Mara National Reserve is a photographer's dream come true. The reserve is part of the larger Mara-Serengeti ecosystem, known for its remarkable wildlife and diverse landscapes. From the vast savannah plains to the meandering Mara River, the Masai Mara offers breathtaking backdrops for photography. The Great Migration, where millions of wildebeests, zebras, and other herbivores traverse the Mara River in search of greener pastures, is a spectacle that every wildlife photographer dreams of capturing. Additionally, the Masai Mara is renowned for being home to the Big Five—lion, leopard, elephant, rhinoceros, and buffalo—providing photographers with endless opportunities to capture these magnificent creatures in their natural habitat. The best time to visit the Masai Mara for photography is during the Great Migration, which usually occurs between July and October.
II. Amboseli National Park
Amboseli National Park, located in southern Kenya, is famous for its picturesque views of Mount Kilimanjaro, Africa's highest peak. The majestic mountain serves as a stunning backdrop for wildlife photography, particularly when capturing the park's iconic elephants. Amboseli is home to large herds of elephants that roam freely across the expansive plains, providing photographers with remarkable opportunities to capture these gentle giants in their natural environment. The park also boasts breathtaking sunrises and sunsets, creating magical lighting conditions for landscape and wildlife photography. To make the most of your photography safari in Amboseli, it is recommended to visit during the dry season, from June to October, when the wildlife congregates around the remaining water sources.
III. Samburu National Reserve
Situated in the northern region of Kenya, Samburu National Reserve offers a unique photography experience. The reserve's arid landscapes and distinct ecosystem set it apart from other destinations. Samburu is known for its specialized wildlife photography opportunities, including rare species such as the Grevy's zebra, reticulated giraffe, and Somali ostrich. The reserve is also a haven for bird photography enthusiasts, with over 450 species of birds recorded in the area. Additionally, the vibrant culture of the Samburu people provides photographers with the chance to capture striking portraits and document their traditional way of life. When photographing in Samburu, it is important to be mindful of the unique lighting conditions caused by the region's semi-arid environment, which can lead to harsh contrasts and high-contrast images.
IV. Tsavo National Park
Tsavo National Park, divided into Tsavo East and Tsavo West, is the largest national park in Kenya and one of the largest in the world. The park's vastness and diversity offer photographers endless possibilities. Tsavo East is characterized by vast open plains and the famous red elephants, while Tsavo West showcases stunning landscapes, including the Chyulu Hills and Yatta Plateau. Wildlife photography opportunities in Tsavo include sightings of elephants, lions, giraffes, zebras, and various antelope species. Capturing the unique features of Tsavo, such as its arid environments and distinct geological formations, can result in breathtaking landscape photographs. When photographing wildlife in Tsavo, it is advisable to use longer lenses and be patient as animals may be more scattered due to the park's expansive size.
V. Lake Nakuru National Park
Lake Nakuru National Park, located in the Great Rift Valley, is a picturesque destination that offers incredible photography opportunities. The park is famous for its large populations of flamingos that gather along the shores of Lake Nakuru, creating a mesmerizing pink hue. Photographing the vibrant colors and graceful movements of these flamingos provides a memorable experience for wildlife and bird photographers alike. Lake Nakuru is also a sanctuary for rhinoceros, both black and white, making it an ideal destination for capturing these endangered creatures in their natural habitat. The park's scenic landscapes, including rolling hills and acacia forests, add to the beauty and variety of photographic subjects available. To witness the highest concentration of flamingos, it is advisable to visit Lake Nakuru during the dry season from July to November.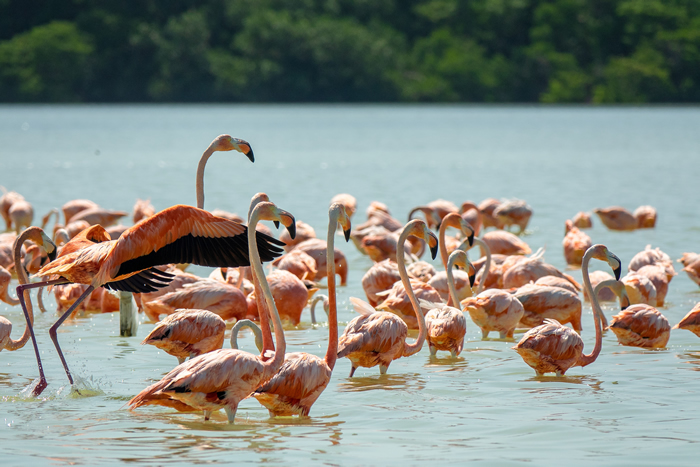 VI. Aberdare National Park
Nestled in the central highlands of Kenya, Aberdare National Park offers a unique photography experience characterized by its mountainous landscapes, dense forests, and cascading waterfalls. The park is known for its elusive wildlife, including the rare bongo antelope, which presents a thrilling challenge for wildlife photographers. Photographing in Aberdare requires patience and an understanding of the misty and cloudy conditions that often prevail in the higher elevations. However, these atmospheric conditions can add a sense of mystery and drama to your photographs, creating a unique aesthetic. Aberdare's pristine waterfalls, moorlands, and bamboo forests provide additional opportunities for capturing stunning landscapes and unique wildlife interactions.
VII. Laikipia Plateau
The Laikipia Plateau, located in the central part of Kenya, is a region encompassing several private conservancies dedicated to wildlife conservation. This unique destination offers photographers a chance to capture diverse wildlife and stunning scenery while contributing to conservation efforts. The conservancies in Laikipia provide exclusive access to a range of wildlife species, including elephants, lions, cheetahs, zebras, and more. The vastness and privacy of these conservancies allow photographers to immerse themselves in the natural environment and capture intimate moments with the wildlife. When photographing in Laikipia, it is crucial to adhere to ethical guidelines and prioritize the well-being of the animals, respecting their natural behavior and habitats.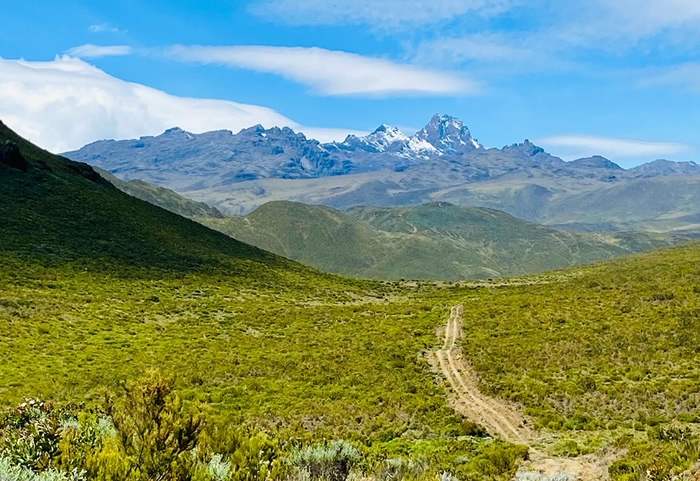 Conclusion
Embarking on a photography safari in Kenya is a remarkable adventure that offers photographers unparalleled opportunities to capture the splendor of wildlife, landscapes, and cultures. The top seven destinations highlighted in this article—the Masai Mara National Reserve, Amboseli National Park, Samburu National Reserve, Tsavo National Park, Lake Nakuru National Park, Aberdare National Park, and the Laikipia Plateau—each provide unique experiences and photographic possibilities. Whether it's witnessing the Great Migration, capturing Mount Kilimanjaro's reflection, or immersing oneself in the culture of the Samburu people, Kenya offers a treasure trove of moments waiting to be captured through the lens.