If you're looking for your next travel destination but aren't quite sure where to go yet, consider a trip to Africa. A vast and highly diverse continent full of fascinating cultures, dramatic scenery and extraordinary animals, Africa offers some of the most incredible travel experiences in the world.
Here are some of the top 9 African destinations to visit in 2023. They include;
Alexandria
Alexandria  is one of Egypt's greatest hidden treasures, a cosmopolitan city with a Mediterranean ambiance and a legendary history largely forgotten.
The museums, ruins and sites in Alexandria give a glimpse into the end of the Pharaonic Egypt most people are familiar with and showcase the Roman, Greek and Ptolemaic era Egypt much more heavily, and gives you a tiny glimpse into a part of Egypt's history that is often overlooked.
Originally founded by Alexander the Great, all the world's scripted knowledge at that point in time was held in the Great Library of Alexandria. It used to be the largest library in the world before it was reduced to ashes by a great fire after Julius Caesar was besieged!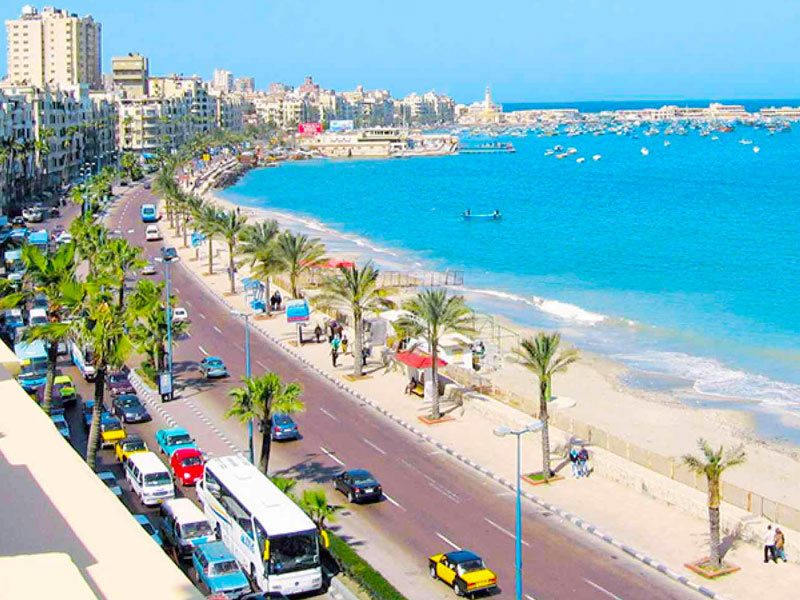 The lighthouse, which was destroyed in an Earthquake much later, also used to be one of the seven wonders of the ancient world.
Today, Alexandria is Egypt's second-largest city and boasts a thriving port along its 32 kilometres of coastline. It is home to the medieval Citadel of Qaitbay, the royal Montazah palace, Bibliotheca library and lots of other gems to explore.
Morocco
Located on the north-western edge of the massive African continent, Morocco is just a quick flight from Europe.  The country is relatively safe, peaceful and stable.
This country has desert, mountains, beaches, small villages and big cities; a little something for everyone… definitely one of the top places to go in Africa. People, both Arabic and Berber, are also noted for their warm hospitality and friendly nature.
The food is amazing, the culture is unique, and the prices are affordable. The best fruits in Morocco include peaches, cherries, oranges, dates, and figs, all of which are sweeter and juicier than anywhere else.
Traditional Moroccan handicrafts are truly beautiful, and definitely worth getting as souvenirs to remember your Morocco trip.
Tunisia
Tunisia is a great country for travelers looking for an alternative in the region to more touristy Morocco. Tunisian cuisine ranges of dishes influenced by Arabic, Mediterranean and French trends.
Medina of Tunis- The most beautiful place of the country is surrounded by old Arab walls and also the capital Tunis, also known as the Medina.
Sidi Bou Said is certainly the most lovable city in Tunisia with a view overlooking the Mediterranean. The bohemian life of the traditional white houses and the blue color blend perfectly in the city.
Namibia
Namibia is a beautiful paradise in Southern Africa known for the Namib Desert and a beautiful coastline along the Atlantic Coast.Some of the tourist niches in Namibia include:
Wildlife safaris – Etosha National Park and other parks offer world-class safaris with upscale lodging both inside and near the parks.
Hunting tours – Namibia has a well-developed game and trophy hunting sector.
Cultural / Educational tours – Namibia is an excellent location for tourists interested in learning about the cultural anthropology of Southern Africa.  Tours are available for people interested in learning more about the San, Herero, Himba, Oshiwambo, Nama, Damara, and other Namibian ethnic groups.
Some tourists look for educational experiences and want to learn about Namibia's unique climate and geography (including its two world-famous deserts, the Kalahari and Namib).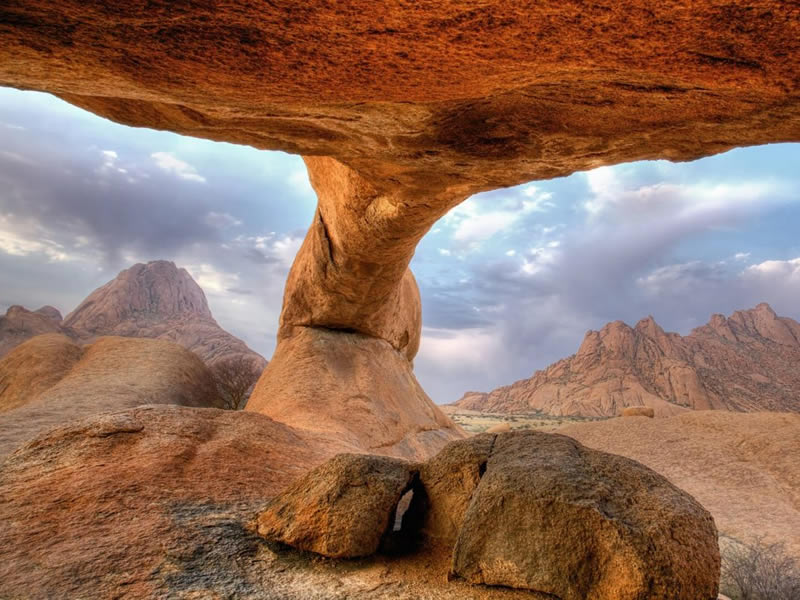 Adventure tours – Many travelers enjoy the unique adventure opportunities (sand boarding, kite surfing, sky diving, quad biking, mountain biking, hiking, camping, etc.) which Namibia offers.  There are a number of endurance race events (running, biking, and mixed sports) hosted in Namibia.
Botswana
One of the best travel destinations in Africa, Botswana is known for its great safaris, incredible wildlife, and exciting adventures. Those who visit Botswana experience a place like no other. Its breathtaking landscapes cover a vast variety of habitats, from the sands of the Kalahari Desert to the lush Okavango Delta.
Botswana is a refuge for African elephants. Its conservation effects constantly push back poachers and the country has the largest numbers of elephants in Africa, especially in the Linyanti Wetlands.
South Africa
South  Africa really is many worlds in one. Expect stunning coastlines, dramatic mountains capes, huge areas of untamed bushveld, starkly beautiful semi-deserts, lakes, waterfalls, spectacular canyons, forests and wide plains, plus Cape Town, undeniably one of the most beautiful cities in the world.
Mzansi, as it's so often referred to, is a unique mix of beautiful landscapes, diverse culture, inimitable history, incredible wildlife and so much more.
Rwanda
Rwanda is a small country in East Africa with big potential and much to offer budget and luxury travelers alike. With opportunities to see wildlife and culture as well as hike and relax.
Rwanda is mountainous, diverse, and just all around gorgeous. Jungles, savannas, volcanoes, lakes, and forests are just a few hours apart, and this little country packs in the beauty. Rwanda is called the 'Land of a Thousand Hills' for a reason, and in between activities, don't forget to take in all the breathtaking views and sunsets.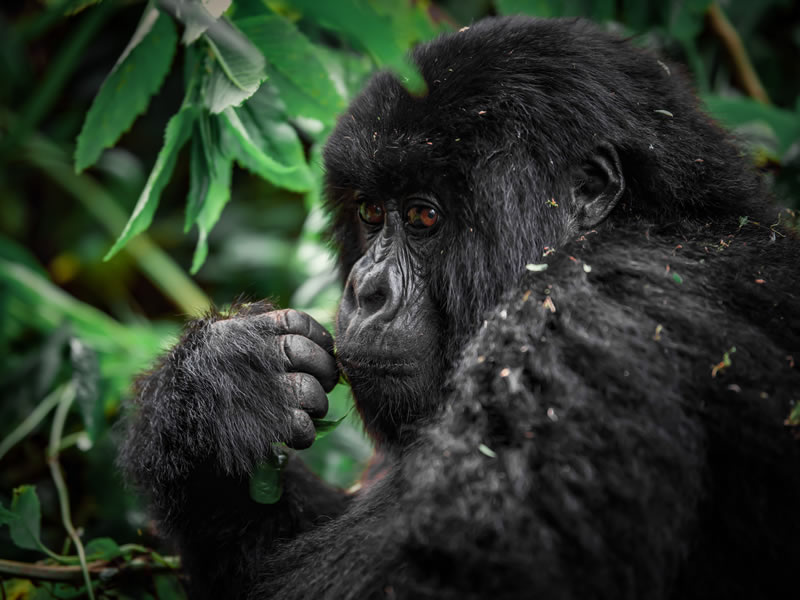 Rwanda remains a popular tourist destination for mountain gorilla trekking.
Uganda
Outstanding features are the largest freshwater lake on the continent, the source of the longest river, the strongest waterfall, the largest number of primates, and the highest number of mountain gorillas worldwide.
Zanzibar
Otherwise known as Spice Island, Zanzibar is famous for its unique exotic beaches.
The allure of Zanzibar is timeless. White sands and turquoise waters ring the island, and African, Indian, Arabic and Persian influences intertwine in Stone Town to form a rich cultural backdrop.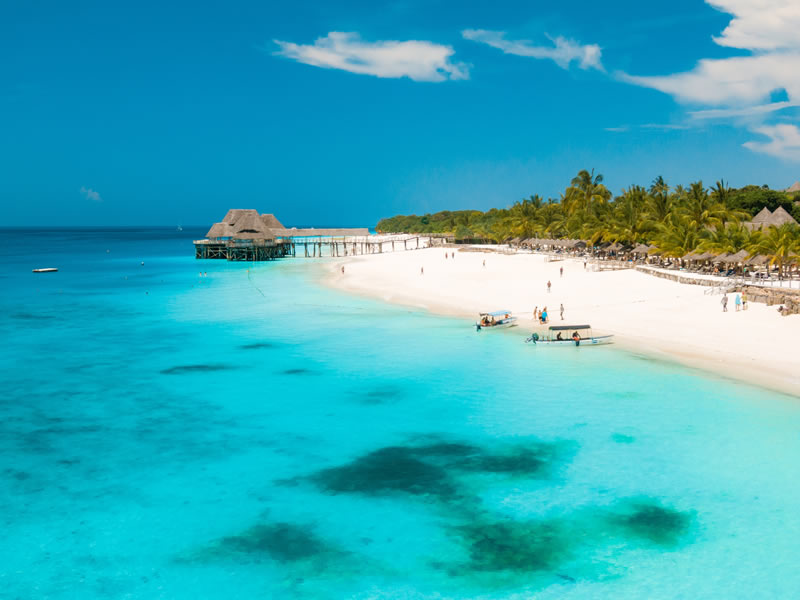 Zanzibar's beaches are justifiably famous. Fine white sands edge clear turquoise waters, traditional Arabic dhows sail into the dawn, silhouetted against pastel-tinted skies. Coconut palms wave gently in the breeze.
Zanzibar Town is the island's main settlement, and the historical old Stone Town is its heart and soul. It's also a wonderful spot to get immersed in island rhythms.