Kenya, a breathtaking country in East Africa, is renowned for its incredible wildlife, stunning landscapes, and vibrant culture. Planning a trip to Kenya requires careful consideration of the best time to visit, as it can significantly impact your experience. In this article, we will delve into the factors to consider when choosing the best months to visit Kenya. Whether you're interested in wildlife safaris, beach holidays, mountaineering adventures, or cultural festivals, we will guide you through the best months to visit Kenya.
Factors to Consider When Choosing the Best Time to Visit Kenya
When considering the best time to visit Kenya, several factors come into play. Firstly, the country's diverse climates, influenced by its geographical features, should be taken into account. Kenya boasts a range of climates, from the tropical coastline to the arid expanses of the northern region and the cool highlands.
This diversity creates unique experiences for visitors. Furthermore, as Kenya straddles the equator, the impact of its proximity to this imaginary line is significant. The equator ensures relatively high temperatures throughout the year, making Kenya a warm destination, with slight variations depending on the region. Additionally, the equatorial location influences rainfall patterns, resulting in distinct wet and dry seasons.
Another crucial factor to consider is wildlife migration and viewing opportunities. One of the most remarkable natural phenomena is the Great Migration, which occurs between Kenya's Maasai Mara National Reserve and Tanzania's Serengeti National Park. This annual migration involves millions of wildebeests, zebras, and other herbivores crossing treacherous rivers and vast plains in search of fresh grazing lands.
Witnessing this epic journey is a sight to behold and is often regarded as a bucket-list experience for wildlife enthusiasts. Beyond the Great Migration, Kenya offers excellent wildlife viewing opportunities throughout the year. Depending on the season, different parks and reserves showcase unique animal behaviors and interactions. From the calving season in the early months of the year to the gathering of elephants in Amboseli National Park during the dry season, each season presents its own wonders for visitors to explore and marvel at.
The Best Months for Safari in Kenya
The months of January to March are considered some of the best for safaris in Kenya. This period falls during the dry season, resulting in excellent wildlife viewing opportunities. With less vegetation cover, animals are easier to spot, and game drives become even more rewarding. Additionally, this time coincides with the calving season, offering a chance to witness the abundant newborn animals in the national parks and reserves.
From June to October, Kenya experiences its peak wildlife viewing season. The highlight of this period is the Great Migration, where millions of wildebeests and zebras move across the Maasai Mara National Reserve from the Serengeti in Tanzania. Witnessing this awe-inspiring natural spectacle is a once-in-a-lifetime experience. The dry weather during these months ensures optimal game drives, making it an ideal time for wildlife enthusiasts.
While the short rains season occurs in November and December, it also presents unique opportunities for safari-goers. The landscapes are lush and green, providing a stunning backdrop for wildlife photography. Moreover, this period sees fewer tourists compared to the peak season, offering a chance to explore the national parks with more privacy and potential cost savings.
Best Months for Beach Holidays in Kenya
If you're seeking a tropical beach getaway, the months of December to March are perfect for visiting the Kenyan coast. During this time, the coastal regions experience dry and sunny weather, making it an ideal escape from the colder climates elsewhere. The pristine beaches, crystal-clear waters, and a wide range of water activities such as snorkeling, diving, and fishing make for an unforgettable beach holiday experience.
From July to September, the Kenyan coast enjoys mild temperatures and gentle sea breezes, making it an excellent time for a beach vacation. During these months, you can witness the migration of humpback whales along the coastline, a mesmerizing spectacle that adds to the allure of your beach holiday. Indulge in relaxation, soak up the sun, and immerse yourself in the rich coastal culture and cuisine.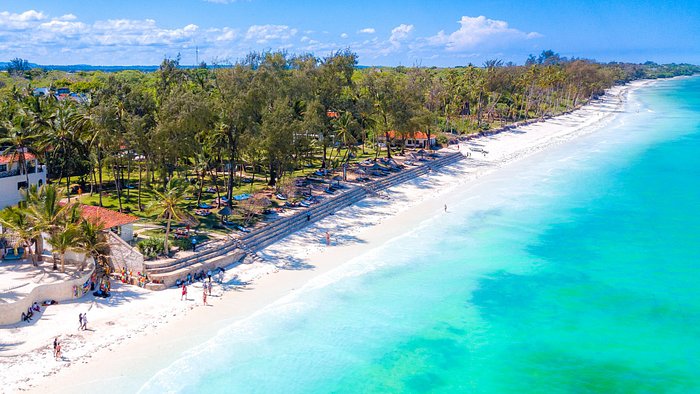 Best Months for Mountaineering in Kenya
For adventure seekers looking to conquer Kenya's magnificent mountains, the months of January and February offer optimal conditions. The weather is drier, resulting in better visibility and improved climbing experiences. Mount Kenya, the second-highest peak in Africa, offers several climbing routes suitable for both experienced mountaineers and beginners. Embark on an unforgettable journey to reach its summit and marvel at the breathtaking views.
During July to October, the warmer temperatures and favorable climbing conditions make it an excellent time for mountaineering adventures in Kenya. While the focus is primarily on the famous Mount Kenya, this period also offers an opportunity to venture further afield to neighboring Tanzania for an unforgettable ascent of Mount Kilimanjaro. Climbing either of these iconic mountains is a bucket-list experience, allowing you to challenge yourself physically while being rewarded with breathtaking vistas and a profound sense of accomplishment.
Cultural Festivals and Events in Kenya
In addition to wildlife, landscapes, and adventure, Kenya is rich in cultural heritage, and attending cultural festivals and events can be a captivating way to immerse yourself in the local traditions. Throughout the year, various festivals celebrate Kenya's diverse ethnic groups and their vibrant customs. Here are two notable events:
Lamu Cultural Festival (November):
The Lamu Cultural Festival, held in the enchanting coastal town of Lamu, is a vibrant celebration of Swahili culture and heritage. With dhow sailing competitions, traditional music and dance performances, and a grand procession showcasing the local customs, this festival offers an immersive experience into the coastal traditions of Kenya.
Maasai Mara Cultural Festival (September):
The Maasai Mara Cultural Festival takes place in the Maasai Mara region, home to the iconic Maasai people. This festival is a captivating display of Maasai culture, featuring traditional ceremonies, songs, dances, and colorful attire. It provides a unique opportunity to interact with the Maasai community, learn about their way of life, and witness their deep connection with the land and wildlife.
Conclusion
Choosing the best months to visit Kenya is crucial for a fulfilling and memorable experience. Whether you're drawn to thrilling wildlife safaris, idyllic beach holidays, challenging mountaineering expeditions, or immersing yourself in vibrant cultural festivals, understanding the seasonal patterns and their impact on your desired activities is essential. By considering factors such as climate, wildlife migration, and cultural events, you can plan your trip to Kenya with confidence. So, pack your bags, embark on a journey to this captivating country, and make unforgettable memories in one of Africa's most diverse and breathtaking destinations.