It's hard to imagine a more enjoyable way to see the sites than by taking a helicopter safari. It's not a secret that the landscapes you'll see on incredible helicopter safaris are amazing.  Get a bird's-eye view of places that are hard to get to, landscapes that will blow your mind, and a wide range of wildlife. But you must be asking, what is the cost of a helicopter safari in Kenya?
Costs depend on where you're going, but you can expect to pay around USD 4,100/- per person for a private helicopter ride for two people.
If you like to try new things and push the limits of exploration, a helicopter safari to the most remote parts of Kenya is the best way to see how amazing mother nature is. A helicopter flight is distinguished by its adaptability and flexibility. With their vertical takeoff and landing capabilities, Helicopters are ideal for quickly reaching uncharted areas.
The Cost of a Helicopter Safari in Kenya?
In Kenya, a helicopter is not just a means of transport but also a status symbol, a display of luxury and opulence. However, such luxury does not come cheap.
Based on the current market waves, the average cost of a helicopter safari in Kenya is USD 4,100/- per person (based on two pax).
With the safari helicopter, passengers can feel the fresh air of Kenya as they fly over mountains and down into valleys.
In Kenya's most remote geographical zones, places unreachable by land and consequently unexplored by humans can be explored.
Not only can you see the beautiful scenery, but also the local wildlife. The helicopter can take you on a private tour that includes:
Ancient cycad exploration and elephant viewing.
Enjoying a breathtaking aerial view of beautiful canyons before landing for a dip.
Taking in Kenya's sights, both cultural and natural.
As part of the experience, you will fly over craggy mountains and glistening lakes.
Seeing misty moorlands, forests full of lichen, and more.
Additionally, depending on the time of year, Viator provides visitors with a one-of-a-kind 3-day tour of the Wildebeest Migration.
Where Can You Have This Helicopter Safari Experience:
Take your safari to a new level by flying over snow-capped mountains floating above green grasslands. These one-of-a-kind Helicopter Safaris provide an unparalleled vantage point from which to observe wildlife in their natural habitats, whether in the dense rainforest or across a broad savanna.
These custom-made Helicopter trips take you over wild and wide-open landscapes, following the most beautiful routes and landing unexpectedly to take in amazing views.
The flexibility and maneuverability of a helicopter make it a great tool for photographers who want to get unique shots from interesting angles. Tour companies combine natural and artificial sights to make safaris unforgettable.
With an emphasis on the "remote and unknown, undiscovered and unforgettable," the epic helicopter safaris explore wild and stunning mountain ranges, valleys, woods, and deserts. These safaris take you to Kenya's most interesting places, where you can see beautiful scenery that can only be fully appreciated from a helicopter.
·        Amboseli Scenic Safari
There are two ways to get to Amboseli. One goes south of the Ngong Hills toward Magadi. From there, you fly along the Tanzanian border to the Namanga Hills before landing at the Amboseli Airstrip or the camp or lodge where you will stay.
The route is great for birdwatchers in July and August because it allows them to see birds up close. The second choice is to fly south from Nairobi toward the Chyulu Hills, which is a great way to see animals. Kilimanjaro, the tallest mountain in Africa, can be seen from both routes.
Mount Kilimanjaro is in the background, and you can see everything from thick, wet swamps to wide, dry plains. The word "Amboseli" comes from the Maa word "Empusel," which means "salty, dry place."
However, underground streams from the melting ice cap on Kilimanjaro keep some parts of the park full of water, bringing elephants and many birds.
You should see many birds, bat-eared foxes (which are very rare), giraffes, lions, buffalo, cheetahs, and wildebeest that don't migrate. Amboseli is a great place to train your eye to spot wildlife.
Look out for Thomson's gazelle and how they differ from impala, Maasai giraffe, Burchell's or plains zebra, and lots of spotted hyenas, which are called "spotties" because there are no brown hyenas in this zone.
The diversity of the game reflects the diversity of the landscape. Elephants are frequently seen; many are recognized by name by the guides.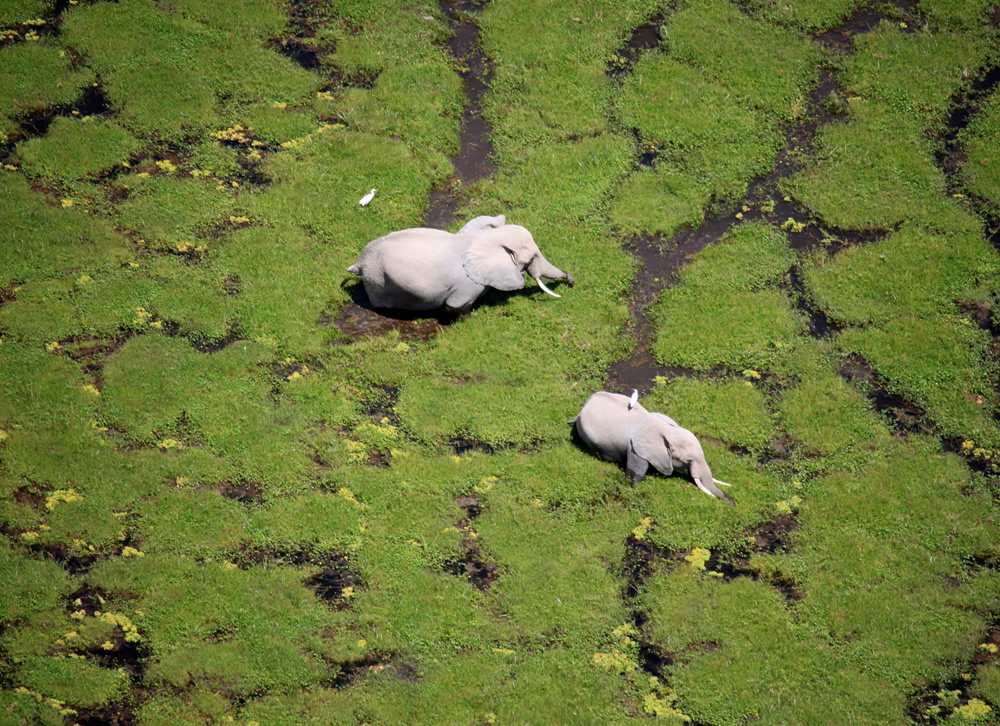 ·        Northern Kenya Scenic Safari
This safari takes two days and includes one overnight stop in a scenic spot, providing breathtaking views of the environment. Start your flight at Wilson Airport and head toward Kenya's northern border.
As you fly over the Aberdare Mountain Range, you'll see the Gura and Kura Waterfalls, each dropping about 300 meters. Mt. Kenya is a beautiful mountain that is the second tallest in Africa. You can even fish at Lake Ellis on Mount Kenya for a while.
Day 1: Stay the night in the Laikipia region or get picked up from Samburu, Nanyuki, Lewa, or Meru. Then fly north to the southern end of Lake Turkana. When you fly near the stunning Singing Wells and pristine springs, you cannot help but be in awe. Suguta Valley, Silale Crater, the Southern Dunes, Lake Lojipe, Cathedral Rock, and the Laikipia plateau are just a few examples of the stunning natural scenery that can be found in this region.
·        Masai Mara Scenic Safari
Heading south towards the Nguruman Escarpment is a wonderful lush, indigenous forest protected within the Nguruman Hills, which is home to a huge number of Colobus monkeys and the smaller Mountain Elephants. Look out over the Ewaso Nyiro River as it winds south along the base of the escarpment.
Take in the scenery of the region's beautiful waterfalls, most of which are inaccessible on foot. The Suswa Crater, a dormant volcano in the Rift Valley, and the wonderful photo opportunities it affords, thanks to the possibility of flying within the crater, are just two of the many natural wonders that can be enjoyed along this journey.
Conclusion
There is no need to plan out your entire day now that you know the cost of a helicopter safari. When paired with a private pilot knowledgeable about the area, you can truly relax and travel wherever the wind leads you.
Regardless of the type of experience you want, you will undoubtedly find it in Kenya in one of its unique, stunning, and hospitable tourist locations.
Even though it would take more than a lifetime to see everything Kenya offers, a helicopter safari is a great way to get a feel for the country and its natural splendor.
You may also be interested in:
What makes a Kenyan Luxury Safari
Everything you need to know about Loisaba StarBeds